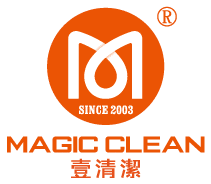 We, Magic Clean Environmental Services Limited (hereinafter "Magic Clean"), have always respected Intellectual Property Rights. It is suspected that recently at some social media platforms, other companies using the trademark of "Magic Clean" to conduct operation and provide related services without the authorization or consent of Magic Clean. We, Magic Clean, hereby declare that Magic Clean trademark (shown above) is an officially registered trademark and never authorized any other company using our trademark nor our company name to provide cleaning, disinfection and air control services. Unauthorized companies may operate illegally. We hope the publics and customer to recognize our trademark to avoid any lose from insufficient protection from unauthorized companies.
In response to all infringements of the Magic Clean trademark, Magic Clean will take all legal actions and launch a comprehensive crackdown and maintenance actions. We also welcome any related reports from the public and customers. For any illegal infringements, we will pursue its legal responsibility!
Thank you very much for your attention.
Magic Clean Environmental Services Limited